Another of my Favorite things to do, is get the finer details of buildings, when I can.
Chicago is full of interesting spires and tops to buildings.. here are a few of which I got good shots of., and I haven't shared in my previous posts.
Of course, no visit to Chicago is complete without the famous John Hancock tower, unfortunately this is the only good shot I got of it due to our tour, and limited time.
Its taken from the Willis Tower, close to sunset, so lighting was less than desirable.
Some more below…
Firstly here's the top of the Carbide & Carbon building, which currently houses the HardRock Hotel. Its Green / Gold combination really made it stand out. I really like the fact that the top looks like a Lighthouse.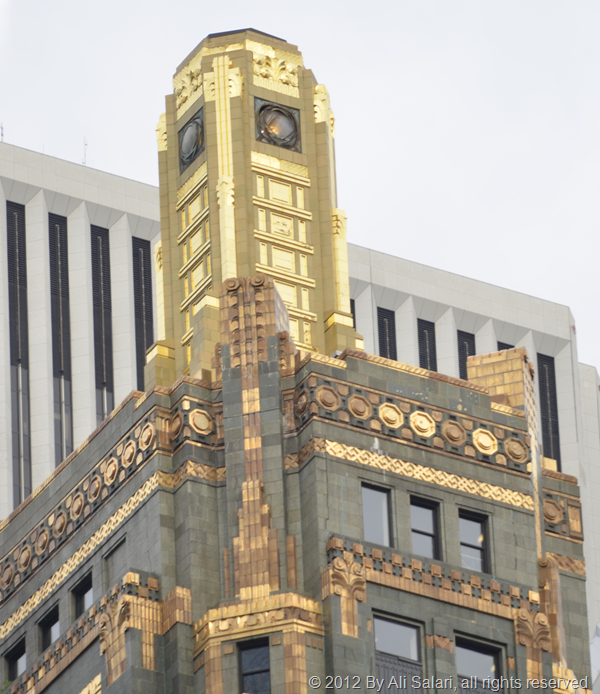 One of the most interesting building for me was the Chicago's InterContinental Hotel. Atop the building is what's known as The Onion Dome, which was originally built for Mooring Dirigibles (Zeppelin) but after the Hindenburg Disaster, it was the end of the airship era, and it was never used for its original purpose. Now it is an observation area.

The next building I'm going to cover is 35 East Wacker Dr. Which is prominently been known as the Jeweler's Building. One of its claims to fame is its appearance in the 2005 Batman Movie.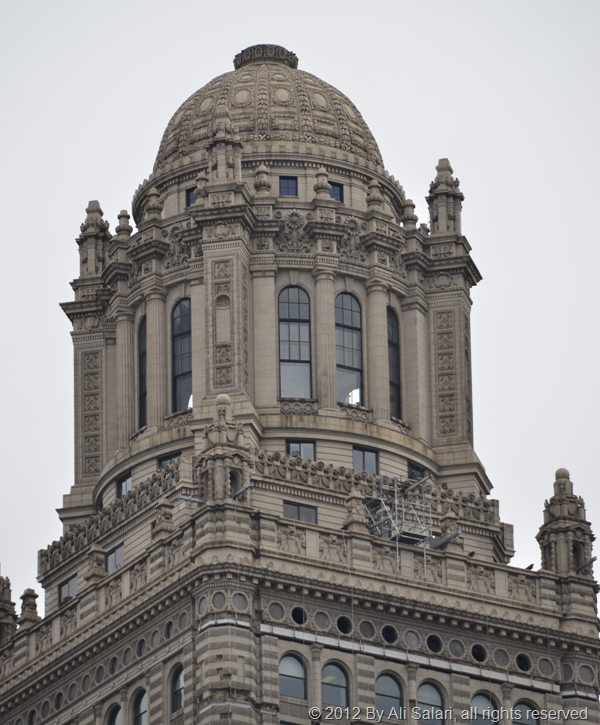 And next, we move to 75 East Wacker Dr., known as the Mather Tower, and later Lincoln Tower. It is also known as The Inverted Spyglass. The interesting thing about this building, is that the octagonal Tower is sitting atop a normal rectangular building.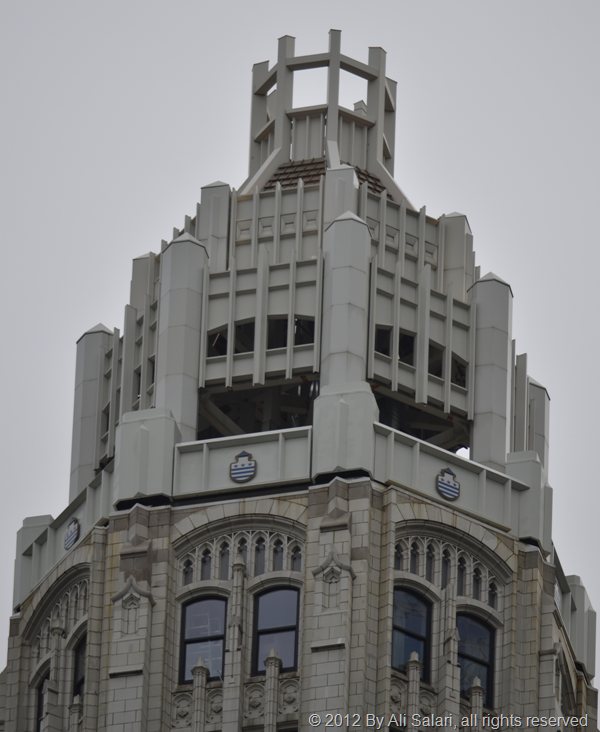 And here is 311 South Wacker Dr., which is only known by it's Address. It stands very close to the Willis tower (which is in this picture). The top is a crown of 5 cylinders with the center one being most prominent, and paying homage to the Tribune Tower. At night, these translucent cylinders are lit up, making this building very prominent in the skyline.

And finally, one of my Favorite Buildings, the Chicago Tribune Tower, and its beautiful use of neo-gothic architecture:

Here we have one of the entrances, with the statue of Captain Nathan Hale:

And a final Entrance to the Tribune Tower. Yes, There's mom again, and some random person leaving the building.