Every year I love to go to the CNE mainly for a few things:
The AIRSHOW (for which I Plan to take lots of pictures and will post some)
The Super Dogs Show ( I missed it this trip, hopefully next weekend)
Browsing the Arts/Crafts Section
The Botanical / Agricultural displays & Contests.
The Sand Sculptures!
So without Further delay, Here's the first post on Sand Sculptures that I found interesting this year.
Please note, All pictures were taken using my Nikon Coolpix P80
Lighting wasn't Ideal, and Flash wasn't great.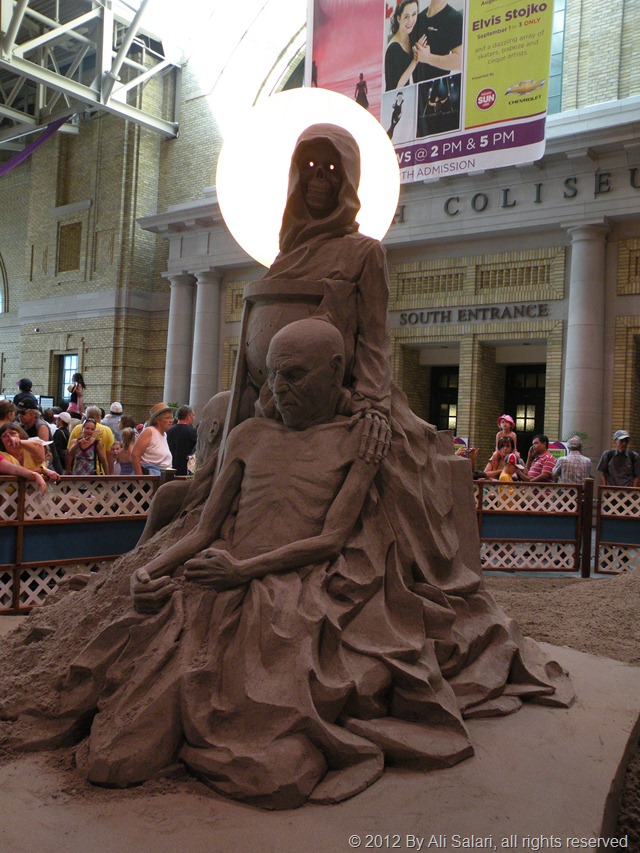 And here's something More spooky!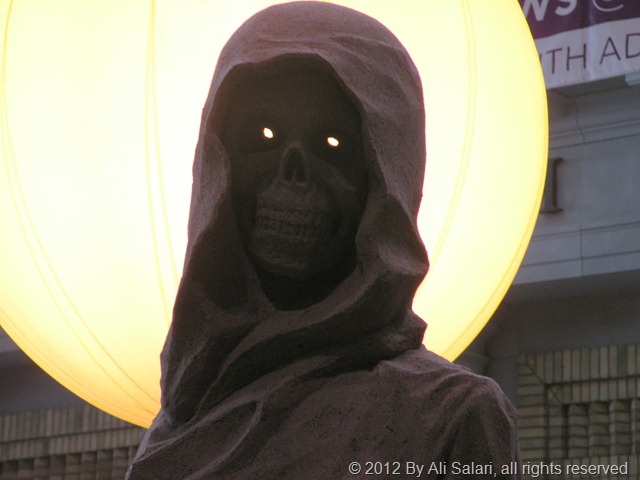 Unfortunately, my other pictures of this particular "Castle" did not turn out…
But here's another one that's different…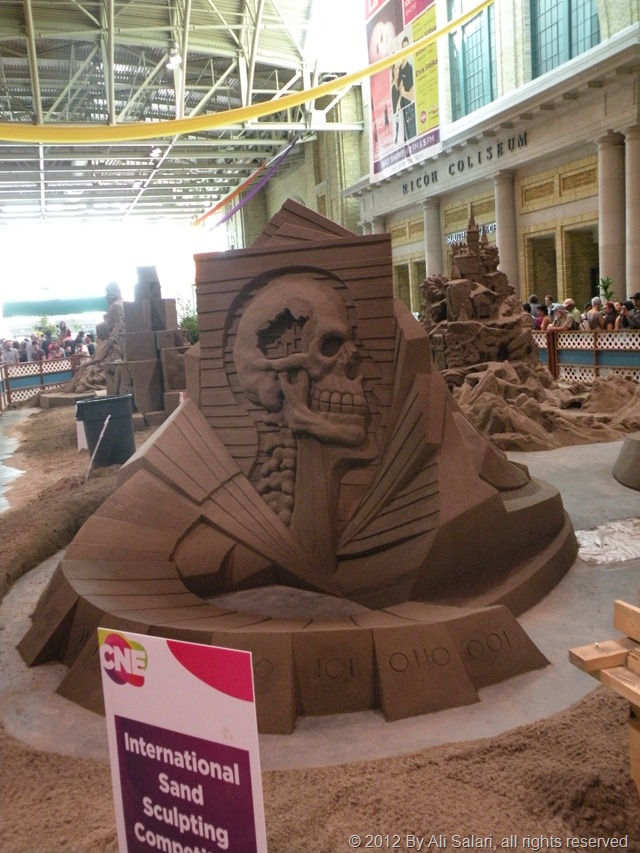 Unfortunately, the Images from the other side of this one, did not come out well.
More castles in my next post.