Basilica di Santa Maria del Fiore
The first "Hail Mary" picture I took with my father's
Nikon Coolpix 4500
was this one, and appropriately, it's the ceiling of the
Basilica di Santa Maria del Fiore
.
I was reaching stretched out with only one chance to get this shot.. and Didn't turn out so bad. It was also taken 10 years ago.
Using the Standard
7.85-32mm
(38-155mm equivalent)
Lens
Zoomed at
7.85mm
(38mm equivalent)
with
f/2.6 1/6s ISO 100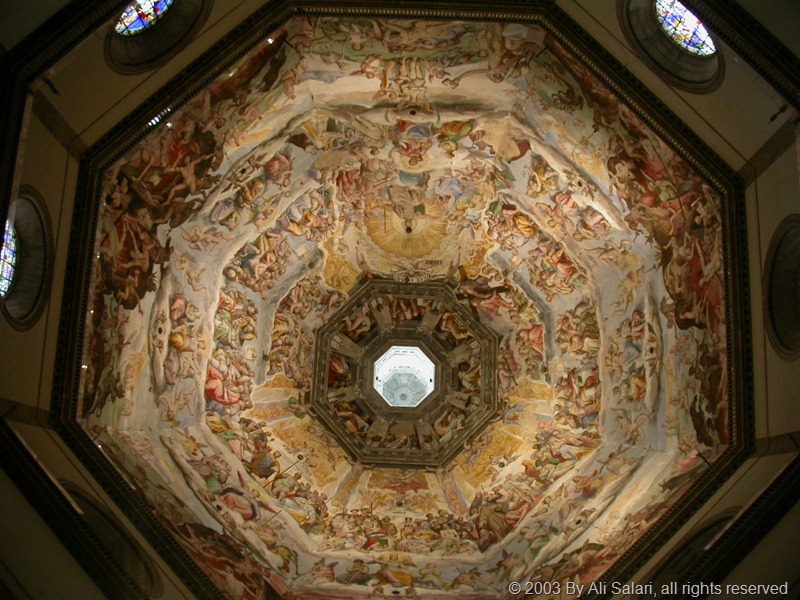 Unfortunately, few other pictures of the Basilica turned out well enough to present.